Hydro Jetting in Scotch Plains
Non-Invasive Clog Removal
We understand the appeal of trying DIY clog removal chemicals or snaking kits. However, trusting these solutions instead of our professionals damage your pipes and usually doesn't eradicate the blockage. Hydro jetting is a non-invasive technique that provides a long-term solution by completely removing your pipes' blockages, debris, and mineral build-up. Done Right Drain Cleaning has spent years ensuring your drain system offers adequate draining with our expert hydro jetting services in Scotch Plains.
You can reach us today at (908) 845-9948 to speak to a member of our team about how we can solve your drain problems!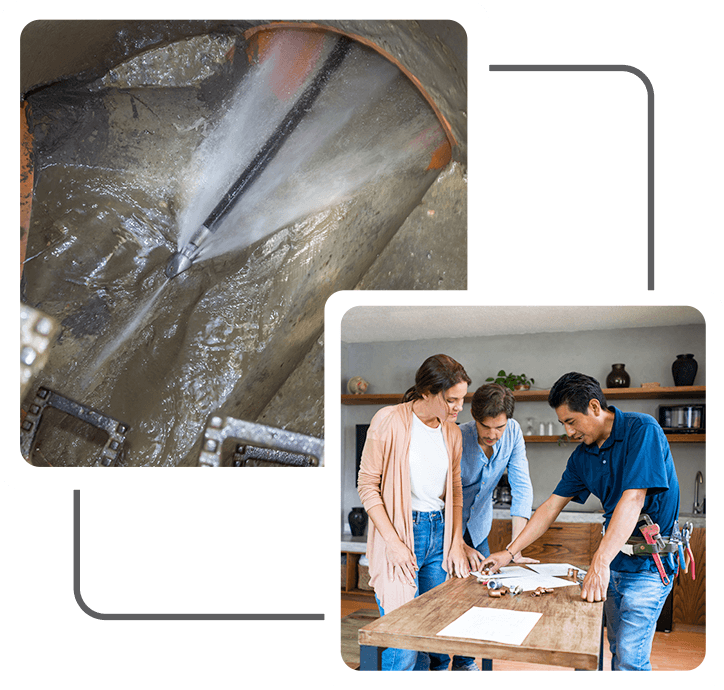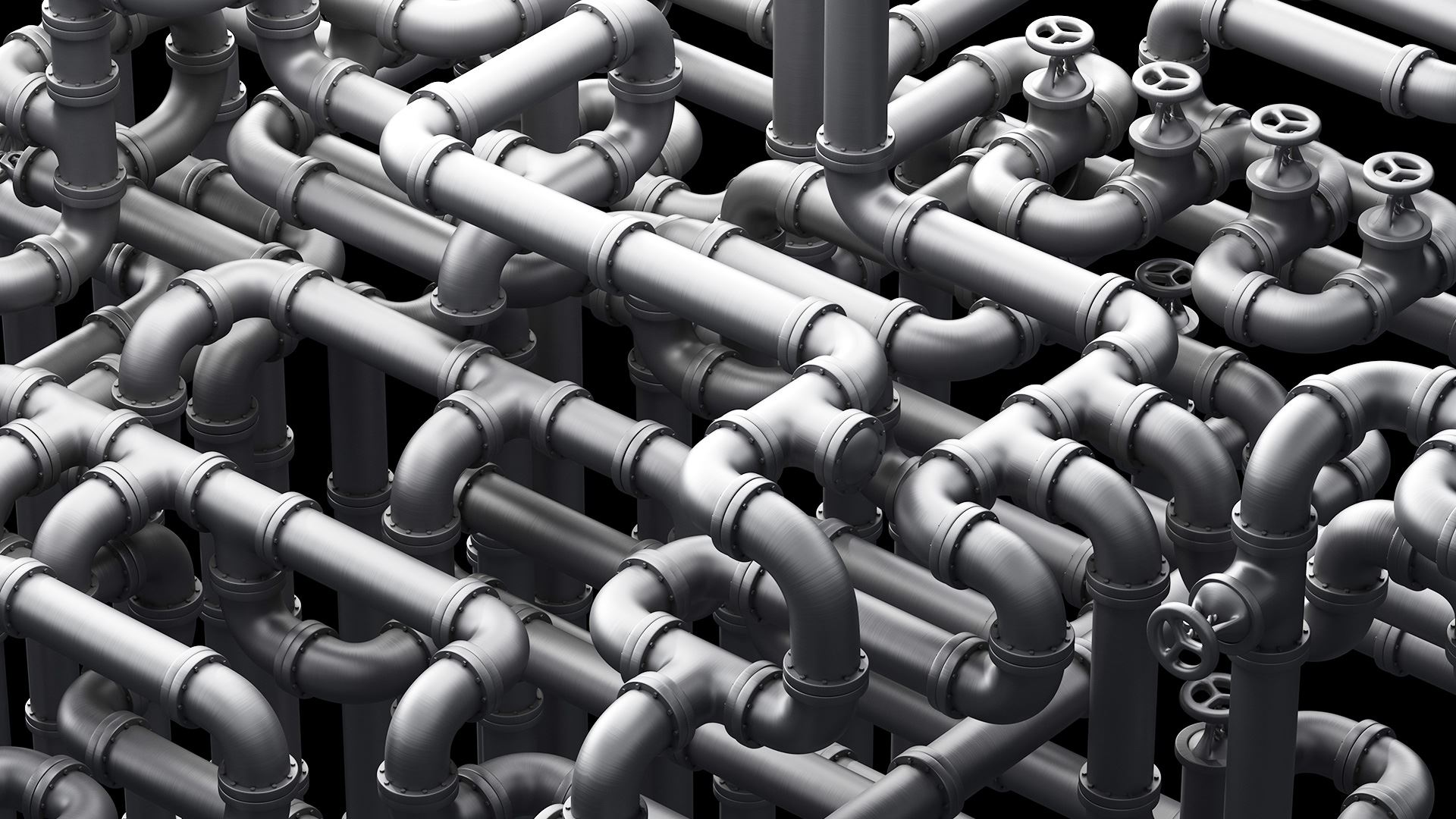 Benefits of Hydro Jetting
Hydro jetting is a drain cleaning technique that begins with a camera inspection to ensure your pipes are strong enough for the service. After this is confirmed, we used high pressured water without chemicals to remove the harmful materials. This flushing of clog-inducing materials provides long-term relief from common problems like slow drains and sewage backups.
Advantages of hydro jetting over other drain cleaning options include:
Cost-effective: Other pipe cleaning techniques are costly because they take longer and may need to be scheduled frequently to obliterate various blockages. Hydro jetting removes all clog-inducing material in one service for clog-free pipes that last.
Eco-friendly: Unlike DIY chemical cleaners, hydro jetting only uses pressurized water for an eco-friendly solution that won't damage your pipes or contaminate a groundwater supply. Support environmentally friendly home and business practices with our skilled hydro jetting services in Scotch Plains.
Timely: Snaking and chemical cleaners could take hours to clear even the simplest of clogs while only providing short-term relief at best. Hydro jetting takes less time as a longer-lasting solution, so you won't have to reschedule a cleaning for another year.
Long-lasting: We recommend an annual camera inspection and hydro jetting every one or two years, depending on your system. Hydro jetting returns your pipes to a nearly new condition that you can maintain by managing what goes down your drains.
It can be difficult to manage what goes down commercial drains, but you can reduce damage by properly training staff and providing signage for customers. At home, practice a "when in doubt, throw it out" approach so family members don't frequently ask what can be sent down your drains.
Here are a few harmful materials to avoid sending down your sewer system:
Hair
Dental floss
"Flushable" wipes
Feminine hygiene products
Fat & grease
Fruit pits
Bones
Large food scraps
Coffee
Kitchens and bathrooms are most vulnerable to clogs caused by these items. Even sinks with a garbage disposal aren't indestructible against these materials. In commercial kitchens, it's imperative to indicate that these materials shouldn't go down floor drains as they're a part of the same system. However, you can still schedule annual camera inspections and hydro jetting with our preventative maintenance contracts to ensure your system isn't at risk for a sewage backup or blockage.
Call Us Today to Put a Stop to Clogs!
Done Right Drain Cleaning is here to help protect your home or business with preventative maintenance solutions that are safe for the environment and your pipes. Our reliable hydro jetting services in Scotch Plains are only one part of the annual maintenance you should complete to extend the lifespan of your pipes and reduce breakdowns.
Don't wait for clogs to damage your system! Call (908) 845-9948 or fill out our online contact form when you are ready to schedule your annual cleaning.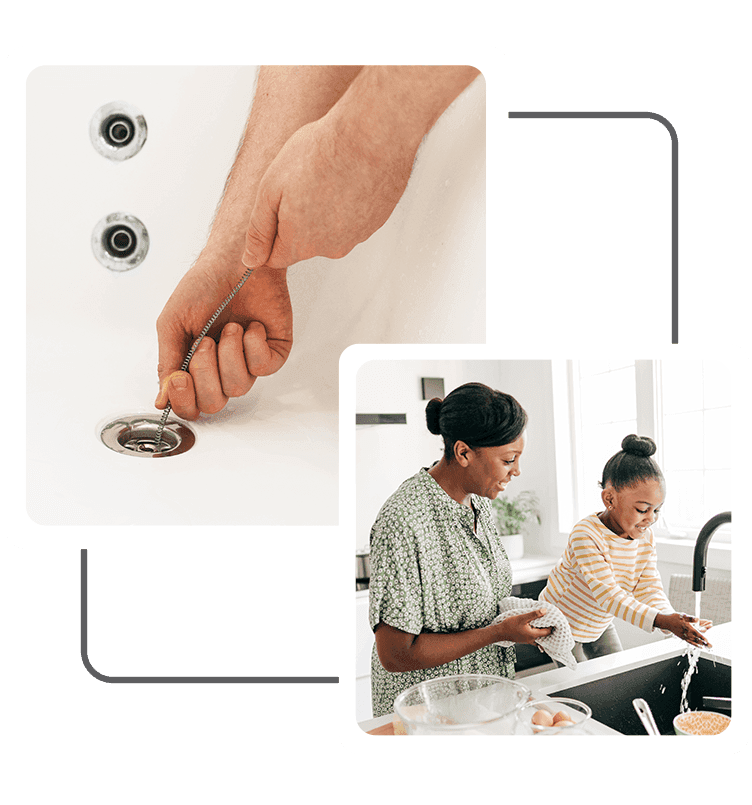 Honest Service Guaranteed

Family Values

Service with Integrity

Small & Local Business